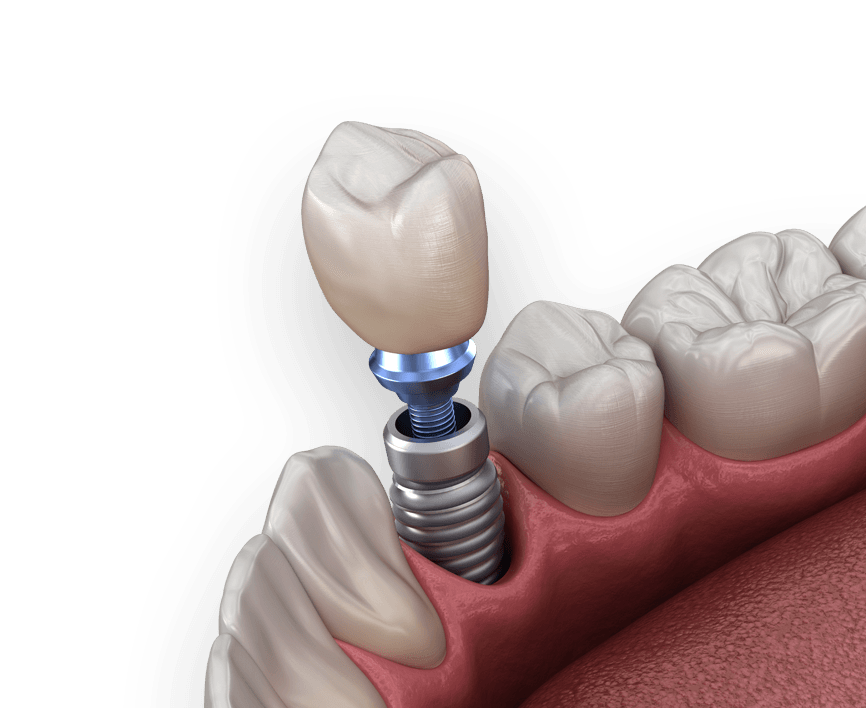 Dental Implants
Tooth loss can affect your appearance, self-confidence, and your overall health.
If you have missing teeth or need a tooth extraction, the dentists at Dental Works can rebuild your smile with a restorative dental implant.
Learn more how the team at Dental Works in Scottsdale, AZ, can help restore your smile...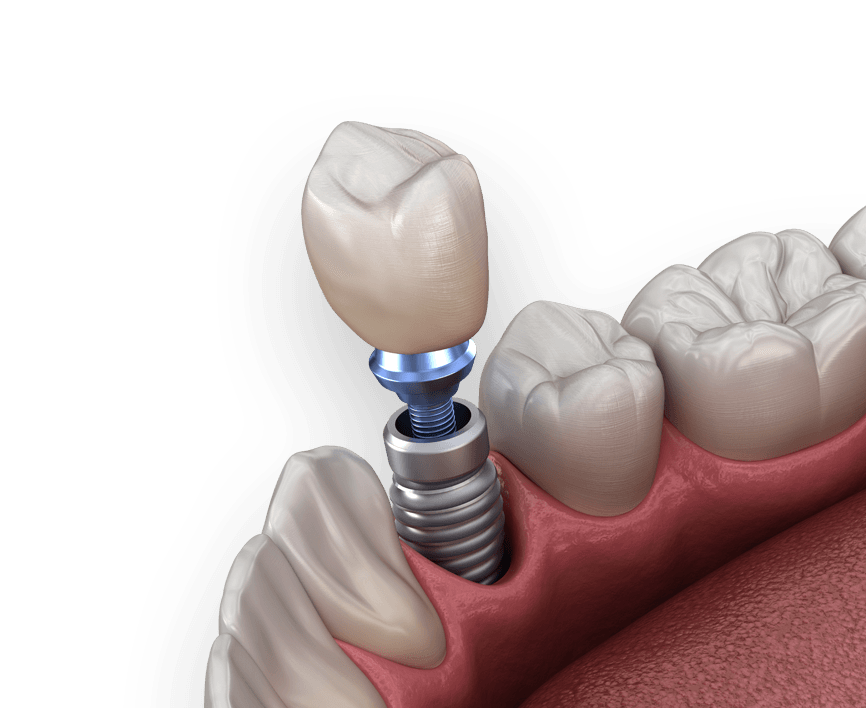 Supports and Improves Oral Health
When we lose teeth, the jawbone begins to atrophy, giving the appearance of a sunken face. Dental implants are the only treatment in modern dentistry that have been demonstrated to prevent jawbone atrophy after tooth loss and sometimes even reverse its effects.
A Smile You Can Be Proud Of
Missing teeth can influence how you perceive yourself. Because implants and their restorations replace teeth from root to crown, they provide superior aesthetics. You can also be confident in the stability of your results.
Versatile Options to Restore Function

Single Tooth
Whether you have lost a tooth due to trauma, infection, or decay, our dentists can provide a custom dental crown to comfortably fill in gap. Replacing a single tooth completes your smile and improves confidence.
Multiple Teeth
Implants can secure a dental bridge to replace two or three adjacent teeth. No modifications need to be made to your surrounding teeth, which allows you to keep your smile whole and healthy.
Full Arch
For patients who are missing one or both dental arches of teeth, our dentists can design implant-supported dentures that look and feel natural. Dental implants eliminate the need for the messy adhesives of traditional dentures by anchoring the restoration to your jawbone.
Our Customers Are Our Priority...
"Awesome customer service! I was able to get in immediately (within an hour-at the end of the day) after a tooth problem was discovered."

Scott W.
Engineered to Stop Bone Loss
Normally, the roots attached to your teeth stimulate the jawbone to let your body know that nutrients are still needed. If you lose a tooth, however, you also lose this stimulation. Without treatment, the bone around a missing tooth begins to recede and the jaw itself atrophies. This has the affect of prematurely aging facial features in patients with missing teeth.
Dental implants keep your jaw healthy and strong by halting this process. The titanium posts function like the root of the missing tooth or teeth and begin fusing with the bone in your jaw immediately after surgery.